Moderator: Raj
Attendees: Alexius, Dominic, Ivan, Timmy
The biggest complain we had about the book was the way it was written: Dominic felt it was unlike the "Japanese style of writing", comparing Mishima to Murakami. Raj thought the book was draggy, describing "mundane things in mundane ways." Alexius did not like the ending and was left disappointed by the book. Timmy found it uninteresting as a whole.
For this discussion, we forewent our usual style and went through the book chapter by chapter.
Chapter One – which we deemed "Resurrection" because of an experience the narrator went through when he was four.
Believability
We started doubting the narrator's credibility from the start of the book. Timmy thought it was all "fluff and bluff," while Dominic opined that the book seemed like a semi-autobiography of the writer… a romanticized version of himself as the narrator.
Childhood
Timmy was amazed by how well-read the narrator was, even questioning his accessibility to such literature at that age. Raj added on his penchant for changing the (fairy) tales that he read, which added (and accentuated) his morbid nature from that age onwards.
Donning the mask      
According to Timmy, the turning point was when he started playing dress-up as Tenkatsu. This went on as he started being masculine in front of his cousins.
Obsession with death
"Maybe he finds life hopeless?" Alexius joked.
Joan of Arc
Raj noted the narrator's disgust of Joan after finding out that the martyr was a she, declaring that incident as the "first disappointment of his life." (Joan of Arc was Raj's favourite of the book)
Chapter Two – "Boys with Toys," because:
"The Toy"
The matter of the narrator referring his penis as "the toy" was brought up. Timmy quipped that the narrator thought his penis had a mind of its own; Raj observed that he was very detached to his member despite being an adolescent in this chapter. Alexius offered that perhaps he was ashamed of his homosexuality.
From St. Joan to St. Sebastian
Raj made mention of the narrator moving on from one historical figure to another, noting his preference for "virile, lean (guys) with muscles and wearing very little," adding that St. Sebastian may have been the narrator's role model at that point of time. According to Timmy, this may also be a continuation of the narrator's sexual awakening. (St. Sebastian was Dominic's pick as favourite.)
Omi
Was he gay? Raj and Timmy said no, while Alexius said yes. (Both Alexius and Timmy picked Omi as their favourites.)
Delusions of grandeur, S&M, and armpits were also discussed during this chapter. Overall, we felt that this chapter did not make a lot of sense – just like an adolescent's mind, according to Timmy – and contained "too much fantasizing," according to Raj.
Chapter Three – for which we termed "Regressed Suppression" as the narrator did not face any pressures from external forces, only internal conflicts.
Raj found this chapter "bizarre," which probably had to do with the myriad sub-topics we touched on but barely managed to delve deeper into:
The narrator acting more of a teenager, which included mimicking his peers (Raj noted his obsession with kissing, which he found interesting) in his attempt to appear straight;
His body, which he seemed to be embarrassed about;
War and the military (according to Raj, women were front and centre in this chapter because "the men went to fight");
Voyeurism;
Dying young.
Chapter Four – "The Beginning of the End"
A continuation from the previous chapter, where the narrator was labelled "the last virgin alive" by Raj and his desperation to have sex ("everybody's doing [and done] it, so I should too." – Timmy) despite ending up not doing it. We didn't get the chance to discuss more about Sonoko and their relationship.
"So when did the mask come off?" asked Raj.
"It didn't," Timmy replied.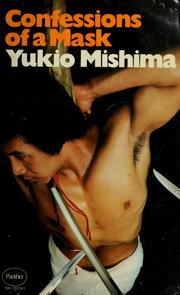 And that concluded our discussion, followed by an apology from Alexius who regretted recommending the book as well as did not find it as appealing upon second reading.