The club said goodbye to the final days of twentygayteen with our third year-end social! After a couple of hours of eating and socialising, we finally settled down and went around the group, hearing out everyone's recommendations.
Vicky
RuPaul's Drag Race (Reality competition TV series, 2009)
Join RuPaul, the most famous drag queen in the world, as the host, mentor and inspiration on RuPaul's Drag Race, the ultimate in drag queen competitions. Playing a dual role, RuPaul reigns supreme in all judging and eliminations, while RuPaul, the man, helps guide the contestants as they prepare for each challenge.
Dear White People (Netflix originals, 2017)
Set against the backdrop of a predominantly white Ivy League university where racial tensions bubble just below the surface, Dear White People is a hilarious send-up of "post-racial" America that weaves together the universal story of finding one's own identity and forging a wholly unique path. The satirical series — which picks up where the acclaimed 2014 film by the same name left off – follows a group of Winchester University's students of colour as they navigate a diverse landscape of social injustice, cultural bias, political correctness (or lack thereof) and sometimes misguided activism in the millennial age. Through an absurdist lens, Dear White People utilises biting irony, self-deprecation and sometimes brutal honesty to hold up a mirror to the issues plaguing society today, all the while leading with laughter.
Sense8 (Netflix originals, 2015)
The story of Sense8 begins when the psychic connection of eight strangers from different cultures and parts of the world is "birthed" by a woman called Angelica, who kills herself to avoid capture by a man named "Whispers". The eight eventually discover they now form a cluster of "sensates": human beings who are mentally and emotionally linked, can sense and communicate with each other, and can share their knowledge, language, and skills.
Dream Boat (Documentary, 2017)
On a cruise for gay men, five passengers of different nationalities take a break from their families and cultures to party and reflect on life.
Qian Hui
The Queer Art of Failure by J. Jack Halberstam (Queer theory, 2011)
The Queer Art of Failure is about finding alternatives—to conventional understandings of success in a heteronormative, capitalist society; to academic disciplines that confirm what is already known according to approved methods of knowing; and to cultural criticism that claims to break new ground but cleaves to conventional archives. Judith Halberstam proposes "low theory" as a mode of thinking and writing that operates at many different levels at once. Low theory is derived from eccentric archives. It runs the risk of not being taken seriously. It entails a willingness to fail and to lose one's way, to pursue difficult questions about complicity, and to find counterintuitive forms of resistance. Tacking back and forth between high theory and low theory, high culture and low culture, Halberstam looks for the unexpected and subversive in popular culture, avant-garde performance, and queer art. She pays particular attention to animated children's films, revealing narratives filled with unexpected encounters between the childish, the transformative, and the queer. Failure sometimes offers more creative, cooperative, and surprising ways of being in the world, even as it forces us to face the dark side of life, love, and libido.
Queer: A Graphic History by Dr Meg-John Barker (Queer theory/graphic novel, 2016)
Activist-academic Meg-John Barker and cartoonist Julia Scheele illuminate the histories of queer thought and LGBTQ+ action in this groundbreaking non-fiction graphic novel.
From identity politics and gender roles to privilege and exclusion, Queer explores how we came to view sex, gender and sexuality in the ways that we do; how these ideas get tangled up with our culture and our understanding of biology, psychology and sexology; and how these views have been disputed and challenged.
Along the way we look at key landmarks which shift our perspective of what's 'normal' – Alfred Kinsey's view of sexuality as a spectrum, Judith Butler's view of gendered behaviour as a performance, the play Wicked, or moments in Casino Royale when we're invited to view James Bond with the kind of desiring gaze usually directed at female bodies in mainstream media.
Ron
Dear Ex (Film, 2018)
Dear Ex follows three people, all linked to one another because of a fourth person who dies before the film begins. Adolescent Song Chengxi loses his father Song Zhengyuan to cancer, but instead of actively mourning him, Chengxi finds himself caught in a feud between his widowed mother Liu Sanlian and his father's gay lover Jay. Before his death, Zhengyuan listed Jay as his insurance beneficiary, which enraged Sanlian, making her even more of an overbearing nag than she previously was. Fed up, Chengxi moves out and into Jay's unsightly flat. Already at odds over love and money, the trio seems poised for further conflict.
God's Own Country (Film, 2017)
Spring. Yorkshire. Isolated young sheep farmer Johnny Saxby numbs his daily frustrations with binge drinking and casual sex, until the arrival of a Romanian migrant worker Gheorghe, employed for the lambing season, ignites an intense relationship that sets Johnny on a new path.
Amit
Hannah Gadsby: Nanette (Netflix originals, 2018)
Gadsby uses the piece to deconstruct the nature of comedy and asks the "straight white male" to undergo the same tension that marginalized people go through every day. She does this by explaining her experience as a lesbian and gender non-conforming woman. She explains that some are brought up to hate themselves, while others are brought up with the licence to hate others. Her realisation is that the self-deprecating humour common to standup comedy is doubly painful for marginalised people, because it is joining the chorus of people who insult and belittle them already. This leads her to conclude that she can no longer do standup comedy, and structures the piece around claiming she is giving up comedy.
Queer Eye (Netflix originals, 2018)
An all-new "Fab Five" advise men on fashion, grooming, food, culture and design in this modern reboot of the Emmy Award-winning reality series.
Hunger: A Memoir of (My) Body by Roxane Gay (Memoir/autobiography, 2017)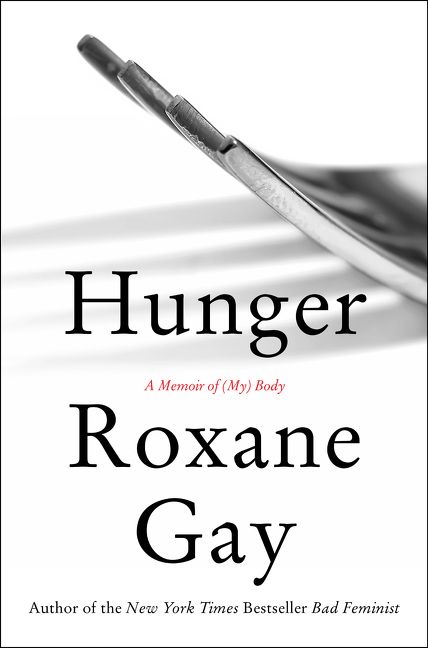 In her phenomenally popular essays and long-running Tumblr blog, Roxane Gay has written with intimacy and sensitivity about food and body, using her own emotional and psychological struggles as a means of exploring our shared anxieties over pleasure, consumption, appearance, and health. As a woman who describes her own body as "wildly undisciplined," Roxane understands the tension between desire and denial, between self-comfort and self-care. In Hunger, she explores her own past—including the devastating act of violence that acted as a turning point in her young life—and brings readers along on her journey to understand and ultimately save herself.
With the bracing candour, vulnerability, and power that have made her one of the most admired writers of her generation, Roxane explores what it means to learn to take care of yourself: how to feed your hungers for delicious and satisfying food, a smaller and safer body, and a body that can love and be loved—in a time when the bigger you are, the smaller your world becomes.
Javin
Pose (TV series, 2018)
Pose is set in the world of the late-1980s to early-1990s and "looks at the juxtaposition of several segments of life and society in New York: the rise of the luxury universe, the downtown social and literary scene and the ball culture world."
Nicholas
Love, Simon (Film, 2018)
Everyone deserves a great love story, but for 17-year-old Simon Spier, it's a little more complicated. He hasn't told his family or friends that he's gay, and he doesn't know the identity of the anonymous classmate that he's fallen for online. Resolving both issues proves hilarious, terrifying and life-changing.
Ranma ½: Akumu Shunmin Kou (Manga/Anime)
Ranma ½ is a Japanese manga series written and illustrated by Rumiko Takahashi. It was serialized in Weekly Shōnen Sunday from September 1987 to March 1996, with the chapters collected into 38 tankōbon volumes by Shogakukan. The story revolves around a teenage boy named Ranma Saotome who has trained in martial arts since early childhood. As a result of an accident during a training journey, he is cursed to become a girl when splashed with cold water, while hot water changes him back into a boy. Throughout the series Ranma seeks out a way to rid himself of his curse, while his friends, enemies and many fiancées constantly hinder and interfere.
Ranma ½ has a comedic formula and a sex-changing main character, who often wilfully transforms into a girl to advance his goals. The series also contains many other characters, whose intricate relationships with each other, unusual characteristics, and eccentric personalities drive most of the stories. Although the characters and their relationships are complicated, they rarely change once they are firmly introduced and settled into the series.
Azura
A Very English Scandal (TV mini-series, 2018)
Beginning in the 1960s, Thorpe is the leader of the Liberal Party. He is hiding an affair with a man at a time when homosexuality is still illegal. When Scott threatens to reveal the affair, Thorpe decides upon a plan of action that eventually exposes the scandal.
London Spy (TV mini-series, 2015)
London Spy begins as the story of two young men: Danny (Ben Whishaw)—gregarious, hedonistic, and romantic—falls in love with Alex (Edward Holcroft)—asocial, enigmatic, and brilliant. Just as they discover how perfect they are for each other, Alex disappears. Danny finds Alex's body. They lived very different lives: Danny is from a world of clubbing and youthful excess; Alex, it turns out, worked for the Secret Intelligence Service. Although utterly ill-equipped to take on the world of espionage, Danny decides to fight for the truth about Alex's death.
The Miseducation of Cameron Post (Film, 2018)
Cameron Post looks the part of a perfect high school girl. But after she's caught with another girl in the back seat of a car on prom night, Cameron is quickly shipped off to a conversion therapy center that treats teens "struggling with same-sex attraction." At the facility, Cameron is subjected to outlandish discipline, dubious "de-gaying" methods, and earnest Christian rock songs-but this unusual setting also provides her with an unlikely gay community. For the first time, Cameron connects with peers, and she's able to find her place among fellow outcasts.
Brooklyn Nine-Nine (TV series, 2013)
Set in the fictional 99th Precinct of the New York City Police Department in Brooklyn, Brooklyn Nine-Nine follows a team of detectives headed by the overly serious, newly appointed Captain Raymond Holt. The detectives include Jake Peralta, who frequently tops the squad in collars despite his relaxed, carefree attitude, much to the annoyance of his more stern and by-the-book partner, Amy Santiago. The hard-working but nebbish Charles Boyle is partnered with the stoic and sometimes aggressive Rosa Diaz. Detectives Michael Hitchcock and Norm Scully, are older and often incompetent, although not without their usefulness.
The detectives report to Sergeant Terry Jeffords, a gentle giant and devoted family man who is initially afraid to go back to active police work for fear of dying in the line of duty and leaving his children fatherless. Rounding out the precinct is sarcastic civilian administrator Gina Linetti, who dislikes her job, and prefers to enjoy her social life.
Aaron
Chilling Adventures of Sabrina (Netflix originals, 2018)
Chilling Adventures of Sabrina is a supernatural horror drama on Netflix, based on the comic series of the same name created by Roberto Aguirre-Sacasa in 2014. The series is centred on teenage witch and notable Archie Comics character, Sabrina Spellman. Magic and mischief collide as half-human, half-witch Sabrina navigates between two worlds: mortal teen life and her family's legacy, the Church of Night.
Insatiable (Netflix originals, 2018)
For years, Patty has been bullied, ignored, and underestimated by those around her because of her weight. But now that she finds herself suddenly thin, Patty is out for payback against anyone who has ever made her feel bad about herself. Bob Armstrong, a disgraced attorney whose true passion is coaching beauty pageant contestant, is the only one who sees Patty's potential, and takes her under his wing — first as a legal client, and then as a pageant contestant whom he coaches toward becoming the top pageant queen in the country. But Bob and his wife Coralee have no idea how deep Patty's rage goes, or how far she will go to exact revenge on anyone who has ever wronged her.
Strange Angel (TV series, 2018)
Based on the life of Jack Parsons, a brilliant real-life rocket engineer hired by the US government in 1940s to help with the rocket program, which he saw as the starting point for future space exploration. In 1938, curious by nature, Parsons meets and quickly befriends his new next door neighbor Ernest Donovan, a follower of the infamous English occultist Aleister Crowley, who proceeds to seduce him into his way of thinking which includes the motto "Do what thou wilt shall be the whole of the Law" as the only principle in life as well as other tenets and practices of Crowley and his Thelema religious movement that include secret orgies which produce 'sexual magic' and occult rituals meant to establish contact with 'the other side.' As Parsons slowly becomes part of this strange secret world, his newfound beliefs and lifestyle jeopardize both his marriage and his job.
Asy
Delusions of Gender by Cordelia Fine (Non-fiction, 2010)
It's the twenty-first century, and although we tried to rear unisex children–boys who play with dolls and girls who like trucks–we failed. Even though the glass ceiling is cracked, most women stay comfortably beneath it, and everywhere we hear about vitally important "hardwired" differences between male and female brains. The neuroscience we read about in magazines, newspaper articles, books, and sometimes even scientific journals increasingly tells a tale of two brains, and the result is more often than not a validation of the status quo. Women, it seems, are just too intuitive for math, men too focused for housework.
Drawing on the latest research in neuroscience and psychology, Cordelia Fine debunks the myth of hardwired differences between men's and women's brains, unraveling the evidence behind such claims as men's brains aren't wired for empathy, and women's brains aren't made to fix cars. She then goes one step further, offering a very different explanation of the dissimilarities between men's and women's behavior. Instead of a "male brain" and a "female brain," Fine gives us a glimpse of plastic, mutable minds that are continuously influenced by cultural assumptions about gender.
Delusions of Gender provides us with a much-needed corrective to the belief that men's and women's brains are intrinsically different–a belief that, as Fine shows with insight and humor–all too often works to the detriment of ourselves and our society.
Food 4 Thot (Podcast, 2017)
A roundtable discussion podcast wherein a multiracial mix of queer writers talk sex, relationships, race, identity, what we like to read, and who we like to read.
LGBTQ&A (Podcast, 2016)
Get to know the LGBTQ community. LGBTQ&A is a weekly interview podcast that gets beyond transition and coming out stories in order to get to know each person's defining moments, their accomplishments, and how they got to where they are today. Hosted and created by Jeffrey Masters. Produced by The Advocate.
Darren
Milk (Film, 2009)
Using flashbacks from a statement recorded late in life and archival footage for atmosphere, this film traces Harvey Milk's career from his 40th birthday to his death. He leaves the closet and New York, opens a camera shop that becomes the salon for San Francisco's growing gay community, and organizes gays' purchasing power to build political alliances. He runs for office with lover Scott Smith as his campaign manager. Victory finally comes on the same day Dan White wins in the city's conservative district. The rest of the film sketches Milk's relationship with White and the 1978 fight against a statewide initiative to bar gays and their supporters from public school jobs.
When We Rise (Docudrama mini-series, 2017)
Based on the memoirs of LGBT activist Cleve Jones, When We Rise chronicles the personal and political struggles, set-backs, and triumphs of a diverse group of LGBTQ+ individuals who helped pioneer a portion of the civil rights movement from its infancy in the 20th century to the successes of today. The 45-year saga tells the evolving history of the modern gay rights movement, starting just after the Stonewall riots in 1969.
G.B.F. (Film, 2013)
In G.B.F., social warfare erupts when three high school clique queens battle for supremacy: drama diva Caprice, Mormon princess 'Shley and blonde fashionista Fawcett. When unassuming Tanner is outted, he finds himself cast as the hottest new teen-girl accessory: The Gay Best Friend. The clique queens immediately pounce and makeover Tanner into their ideal arm candy, forcing him to choose between popularity and the true friends – including his own B.F.F. Brent – that he's leaving behind.
Modern Family (TV series, 2009)
Told from the perspective of an unseen documentary filmmaker, the series offers an honest, often-hilarious perspective of family life. Parents Phil and Claire yearn for an honest, open relationship with their three kids, but a daughter who is trying to grow up too fast, another who is too smart for her own good, and a rambunctious young son make it challenging. Claire's dad Jay and his Latina wife Gloria are raising two sons together, but people sometimes believe Jay to be Gloria's father. Jay's gay son Mitchell and his partner Cameron have adopted a little Asian girl, completing one big — straight, gay, multicultural, traditional — happy family.
Faking It (TV series, 2014)
At Hester High School in the suburbs of Austin, being different is popular. After many failed attempts to stand out, Karma Ashcroft and her best friend Amy Raudenfeld are invited to a house party hosted by popular gay student Shane Harvey, who is under the impression that the girls are a lesbian couple.
At the party they are subsequently outed as the school's first lesbian couple and unwillingly nominated for homecoming Queens. Continuing the charade as their popularity soars, Karma attracts the attention of the popular and handsome Liam Booker, while Amy becomes aware of her growing romantic feelings for Karma and a rivalry with her new step-sister, Lauren, who discovers that they are faking it.
Tris
Call Me by Your Name (Film, 2017)
It's the summer of 1983, and precocious 17-year-old Elio Perlman is spending the days with his family at their 17th-century villa in Lombardy, Italy. He soon meets Oliver, a handsome doctoral student who's working as an intern for Elio's father. Amid the sun-drenched splendor of their surroundings, Elio and Oliver discover the heady beauty of awakening desire over the course of a summer that will alter their lives forever.
* This movie has been listed as a "do not recommend".
Zoe
Leah on the Offbeat by Beck Albertalli (Young adult, 2018)
In this sequel to the acclaimed Simon vs. the Homo Sapiens Agenda—now a major motion picture, Love, Simon—we follow Simon's BFF Leah as she grapples with changing friendships, first love, and senior year angst.
When it comes to drumming, Leah Burke is usually on beat—but real life isn't always so rhythmic. An anomaly in her friend group, she's the only child of a young, single mom, and her life is decidedly less privileged. She loves to draw but is too self-conscious to show it. And even though her mom knows she's bisexual, she hasn't mustered the courage to tell her friends—not even her openly gay BFF, Simon.
So Leah really doesn't know what to do when her rock-solid friend group starts to fracture in unexpected ways. With prom and college on the horizon, tensions are running high. It's hard for Leah to strike the right note while the people she loves are fighting—especially when she realizes she might love one of them more than she ever intended.
Clement
Pride (Film, 2014)
PRIDE is inspired by an extraordinary true story. It's the summer of 1984, Margaret Thatcher is in power and the National Union of Mineworkers is on strike, prompting a London-based group of gay and lesbian activists to raise money to support the strikers' families. Initially rebuffed by the Union, the group identifies a tiny mining village in Wales and sets off to make their donation in person. As the strike drags on, the two groups discover that standing together makes for the strongest union of all.
Jason
This Is What Inequality Looks Like by Teo You Yenn (Non-fiction, 2018)
What is poverty? What is inequality? How are they connected? How are they reproduced? How might they be overcome? Why should we try?
This book—an ethnography of inequality—addresses these questions. Formed by a series of essays, they are written to be read individually, but have been arranged to be read as a totality and in sequence. Each aims to accomplish two things: first, to introduce a key aspect of the experience of being low-income in contemporary Singapore. Second, to illustrate how people's experiences are linked to structural conditions of inequality.
The way we frame our questions shapes the way we see solutions. This book does what appears to be a no-brainer task, but one that is missing and important: it asks readers to pose questions in different ways, to shift the vantage point from which they view 'common sense,' and in so doing, to see themselves as part of problems and potential solutions. This is a book about how seeing poverty entails confronting inequality. It is about how acknowledging poverty and inequality leads to uncomfortable revelations about our society and ourselves. And it is about how once we see, we cannot, must not, unsee.
* You can read the preface here, Chapter 1 here, and Chapter 7 here.
Timmy
Alex Strangelove (Netflix originals, 2018)
A high school senior plans on losing his virginity to his girlfriend. Things get complicated when he meets a handsome and charming gay kid from the other side of town who unwittingly sends him on a roller-coaster journey of sexual identity.

Shoutout to Pamela, Yi-Sheng, Jeremy, and Rachel for making time to join our final social of this year; special thank yous to Raj for the food and drinks, and Vicky for moderating. Happy New Year to all of you, and we hope to see you in 2019 as QBMC celebrates its tenth-year anniversary!